New Releases - Classics - Horror - Sports Events - Musicals - Westerns - TIFF - Concerts - Cult Classics- Birthday Parties - FUNdraisers - Special Events - Conferences - Meetings - Venue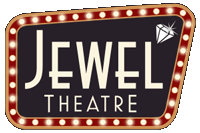 *The QR code will be the only valid proof of vaccination in Alberta. In accordance with guidance from the Government of Alberta, and our participation in the Restrictions Exemption Program, we require guests who are 12 years of age and older to be vaccinated (at least 14 days ago) and those 18 years of age and older to provide their proof of vaccination along with photo ID. A privately paid negative test within 72 hours of admission to the theatre is also acceptable. We ask guests to please arrive 30 minutes in advance of all showtimes.
Profile
Join date: Feb 22, 2021
Nothing Here Yet
This member hasn't written about themselves.