Reel Good Coffee Bar - Stettler Film Festival - Meetings - Best Popcorn in Alberta - Licensed - Hot Dog Bar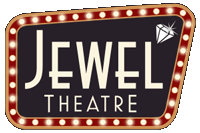 REEL GOOD COFFEE HOURS


Mond & Wed: 8am- 1pm
Tues, Thurs & Fri: 8am to 6pm
Sat: 11am to 6pm
The Jewel Theatre owners and staff work very hard to ensure that we do everything we can to help decrease our carbon footprint by using reusable, recyclable and compostable materials.
​
Jewel Theatre is a winner of the 2021 Eco Excellence Awards sponsored by the Stettler Heartland Beautification Committee who reminds us that "No one can do everything. Everyone can do Something" when it comes to how we treat our environment.
Compostable Items​
to-go bags
napkins
Biodegradable
straws
Food wrappers
hot dog containers
coffee stirrers
pop cups
coffee cups
popcorn bags
garbage bags
coffee cups and lids
clear mixed drink cups and lids
​
We order as much as we can locally including fresh food and hot dog buns and order all other products weekly or monthly to best manage inventory and decrease food waste.
Recyclable
pop cup lids
beer cans
cooler cans
wine bottles & boxes
cardboard
condiment containers
food cans
coffee cup lids
cleaning product containers
Reusable
food storage containers and lids
food covers
silverware
batteries
​
Returnables
The money collected from all our returnables is donated to the local Stettler & District Handibus.
Staff Efforts
​
We encourage customers to leave their garbage on tables after movies so staff can clean and sort to ensure all items used by customers are sorted properly and go into the proper containers

We do not sell water bottles, however, you can get a free cup of tap water from our pop machines

All cleaning products are environmentally friendly