New Releases - Classics - Horror - Sports Events - Musicals - Westerns - TIFF - Concerts - Cult Classics- Birthday Parties - FUNdraisers - Special Events - Conferences - Meetings - Venue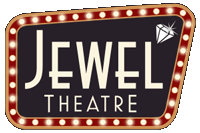 *The QR code will be the only valid proof of vaccination in Alberta. In accordance with guidance from the Government of Alberta, and our participation in the Restrictions Exemption Program, we require guests who are 12 years of age and older to be vaccinated (at least 14 days ago) and those 18 years of age and older to provide their proof of vaccination along with photo ID. A privately paid negative test within 72 hours of admission to the theatre is also acceptable. We ask guests to please arrive 30 minutes in advance of all showtimes.
Online ticket purchase is not required to attend a movie, however, it does guarantee your seat(s), helps us plan staff, to better serve you, and helps us cut down on food waste. Thank you for buying your movie tickets online!
​
Matinees
(movies that start before 5pm)
All ages over 4 - $5
Under 4yrs - Free
New Releases
Adult (18-64) - $11
Student (5-17) - $8.50
Seniors (over 65) - $8.50
Cheap Tuesday - $7 all ages
Under 4 yrs - Free
Oldies & Classics
$5 all ages over 4
Under 4 yrs - Free
Upcoming Movie Trailers
Current Promotions & Free Showings
Showtimes
Contact Us
5010 50 Ave | Box 639 Stettler, AB T0C 2L0, Canada
There is free parking along the street, a free parking lot 1/2 block North of the theatre on 51st,
and a free parking lot 1/2 block south of the theatre on 51 St.