New Releases - Reel Good Coffee Bar - Stettler Film Festival - Conferences - Meetings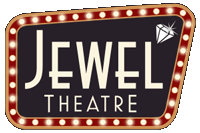 *As of March 1st old gift cards (those without the logo above) can only be used or exchanged on Fridays between 12-6pm.
As of June 1, 2022 old gift cards will no longer be accepted.
Online ticket purchase is not required to attend a movie, however, it does guarantee your seat(s), helps us plan staff to better serve you, and helps us cut down on food waste. Thank you for buying your movie tickets online!
​
Matinees
(movies that start before 5pm)
All ages over 4 - $7
Under 4yrs - Free
​
New Releases
Adult (18-64) - $11 ($10 online)
Student (5-17) - $8.50 ($7.50online)
Seniors (over 65) - $8.50 ($7.50 online)
Cheap Tuesday - $7 all ages
Under 4 yrs - Free
Oldies & Classics
$7 all ages over 4
Under 4 yrs - Free
​
Upcoming Movie Trailers
Showtimes
Contact Us
5010 50 Ave | Box 639 Stettler, AB T0C 2L0, Canada
There is free parking along the street, a free parking lot 1/2 block North of the theatre on 51st,
and a free parking lot 1/2 block south of the theatre on 51 St.