New Releases - Classics - Horror - Musicals - Westerns - TIFF - Concert FIlms - Cult Classics- Birthday Parties - FUNdraisers - Special Events - Conferences - Meetings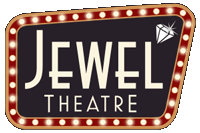 *In accordance with guidance from the Government of Alberta, and our participation in the Restrictions Exemption Program, we require guests who are 12 years of age and older to be vaccinated (at least 14 days ago) and those 18 years of age and older to provide their proof of vaccination along with photo ID. We ask guests to please arrive 30 minutes in advance of their showtime.
Upcoming TIFF Films
Jewel Theatre and Stettler Public Library are happy to bring you the TIFF Film Circuit movies.
Tickets available at the door. Please come early for concession as movie starts at the time stated.
Percy (2020)
Monday November 1, 2021 @7:00pm
Thursday November 4, 2021 @7:00pm
​
Falling (2020)
Monday December 6, 2021 @ 7:00pm
Thursday December 9, 2021 @ 7:00pm
​
Beans (2020)
Monday January 3, 2022 @ 7:00pm
​
Street Gang: How We Got To Sesame Street (2021)
Monday February 7, 2022 @ 7:00pm
Thursday February 10, 2022 @ 7:00pm
​