New Releases - Classics - Horror - Sports Events - Musicals - Westerns - TIFF - Concerts - Cult Classics- Birthday Parties - FUNdraisers - Special Events - Conferences - Meetings - Venue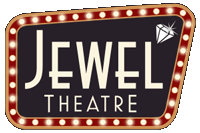 *The QR code will be the only valid proof of vaccination in Alberta. In accordance with guidance from the Government of Alberta, and our participation in the Restrictions Exemption Program, we require guests who are 12 years of age and older to be vaccinated (at least 14 days ago) and those 18 years of age and older to provide their proof of vaccination along with photo ID. A privately paid negative test within 72 hours of admission to the theatre is also acceptable. We ask guests to please arrive 30 minutes in advance of all showtimes.
The big screen at the Jewel Theatre is a great way to enjoy educational films! Jewel Theatre owners offer school discounts to local schools who want to treat students to a film on the big screen and have great movie snacks on their field trip.
​
Please contact Wendy to book your school.
403-323-5555 or wendy@rairdanservices.ca
​
School Rental - $150
Minimum 40 students
Bring your own movie
​
Concession:
Preorders are required
Grades K-4: $4 for Kids Pack
Grades 5-12: $6 for Med Pop & Med Popcorn
​
Deposit due at time of booking. If you cancel your booking and the venue is rebooked for that time you will get a full refund.

DVD/BlueRay and HDMI capabilities.