Reel Good Coffee Bar - Stettler Film Festival - Meetings - Best Popcorn in Alberta - Licensed - Hot Dog Bar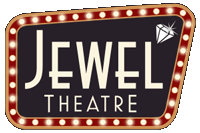 REEL GOOD COFFEE HOURS


Mond & Wed: 8am- 1pm
Tues, Thurs & Fri: 8am to 6pm
Sat: 11am to 6pm
The big screen at the Jewel Theatre is a great way to enjoy educational films! Jewel Theatre owners offer school discounts to local schools who want to treat students to a film on the big screen and have great movie snacks on their field trip.
​
Please contact Sandra to book your school.
403-323-5555 or jeweltheatre@rairdanservices.ca
​
School Rental - $150
Minimum 40 students
Bring your own movie
​
Concession:
Preorders are required
Grades K-4: $4 for Kids Pack
Grades 5-12: $6 for Med Pop & Med Popcorn
​
Deposit due at time of booking. If you cancel your booking and the venue is rebooked for that time you will get a full refund.

DVD/BlueRay and HDMI capabilities.