New Releases - Classics - Horror - Sports Events - Musicals - Westerns - TIFF - Concerts - Cult Classics- Birthday Parties - FUNdraisers - Special Events - Conferences - Meetings - Venue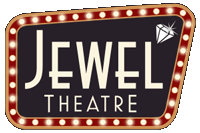 *The QR code will be the only valid proof of vaccination in Alberta. In accordance with guidance from the Government of Alberta, and our participation in the Restrictions Exemption Program, we require guests who are 12 years of age and older to be vaccinated (at least 14 days ago) and those 18 years of age and older to provide their proof of vaccination along with photo ID. A privately paid negative test within 72 hours of admission to the theatre is also acceptable. We ask guests to please arrive 30 minutes in advance of all showtimes.
Wiklund vs Wiklund - March 5, 2022
Time & Location
Mar. 05, 7:00 p.m.
Stettler, 5010 50 Ave, Stettler, AB T0C 2L0, Canada
About
Since branching out as a duo in 2017, the Wiklund's have accumulated hundreds of live performances, including opening for Canadian country legend, Charlie Major and Canadian rock icon, Kim Mitchell. Their efforts resulted in a win at 2018 Red Deer Entertainment Awards for best group/duo. In 2019, the pair hit the road running and accumulated an impressive itinerary of 100 performances across Canada and the USA. Some highlights include: The 2019 Canada Winter Games (Red Deer, AB), a pop up performance in Austin, TX at the DIY Music Conference as well as an invite to perform a 45 min acoustic showcase in Brooklyn, NY - part of the MONDO NYC Business Summit & Music Festival. During the Covid-19 pandemic, the pair continued to pursue their passion of music by writing, recording and releasing a new single every month to their Spotify and YouTube channels. Classic country rock, 60's - 2000's Rock & Pop and Alt & Indie Rock.
Muscular guitar riffs support powerful female blues rock vocals. With thoughtful lyrics, blended harmonies and the odd kazoo solo – Wiklund vs Wiklund will make ya "kick up your heels and hit ya right in the feels!"