New Releases - Classics - Horror - Musicals - Westerns - TIFF - Concert FIlms - Cult Classics- Birthday Parties - FUNdraisers - Special Events - Conferences - Meetings - Venue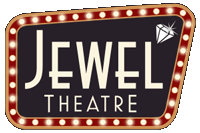 *The QR code will be the only valid proof of vaccination in Alberta. In accordance with guidance from the Government of Alberta, and our participation in the Restrictions Exemption Program, we require guests who are 12 years of age and older to be vaccinated (at least 14 days ago) and those 18 years of age and older to provide their proof of vaccination along with photo ID. We ask guests to please arrive 30 minutes in advance of their showtime.
Sun. Nov 21 @ 3:00pm: Christmas with the Kranks for Stettler Festival of Lights
Time & Location
Nov. 21, 3:00 p.m.
Jewel Theatre, 5010 50 Ave, Stettler, AB T0C 2L0, Canada
About
*Guests 12 years of age or older will need proof of vaccination, a medical exemption letter or a negative Covid-19 test within the prior 72 hours in accordance with current AHS guidelines.
*All monies collected from tickets will be donated to Stettler Festival of Lights!
Strange as it may sound, Luther and Nora Krank, the neighbourhood's award-winning couple for their cheerful Christmas spirit, have decided to skip this year's annual festivities when their daughter, Blair, departs for Peru after joining the Peace Corps. Now, instead of spending the staggering amount of $6,000 on the holiday season, just like the previous year, they are determined to invest the money on a sun-drenched, ten-day Caribbean cruise, much to the chagrin of their friends and neighbours.