New Releases - Classics - Horror - Musicals - Westerns - TIFF - Concert FIlms - Cult Classics- Birthday Parties - FUNdraisers - Special Events - Conferences - Meetings - Venue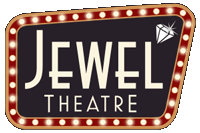 *The QR code will be the only valid proof of vaccination in Alberta. In accordance with guidance from the Government of Alberta, and our participation in the Restrictions Exemption Program, we require guests who are 12 years of age and older to be vaccinated (at least 14 days ago) and those 18 years of age and older to provide their proof of vaccination along with photo ID. We ask guests to please arrive 30 minutes in advance of their showtime.
Sept. 30th @ 7pm - Free Admision: We Were Children
Time & Location
Sep. 30, 7:00 p.m.
Stettler, 5010 50 Ave, Stettler, AB T0C 2L0, Canada
About
From the director:
Warning: this film contains disturbing content and is recommended for audiences 16 years of age and older. Parental discretion, and/or watching this film within a group setting, is strongly advised. If you need counselling support, please contact Health Canada.
In this feature film, the profound impact of the Canadian government's residential school system is conveyed through the eyes of two children who were forced to face hardships beyond their years. As young children, Lyna and Glen were taken from their homes and placed in church-run boarding schools, where they suffered years of physical, sexual and emotional abuse, the effects of which persist in their adult lives. We Were Children gives voice to a national tragedy and demonstrates the incredible resilience of the human spirit.