New Releases - Classics - Horror - Musicals - Westerns - TIFF - Concert FIlms - Cult Classics- Birthday Parties - FUNdraisers - Special Events - Conferences - Meetings - Venue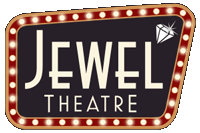 *The QR code will be the only valid proof of vaccination in Alberta. In accordance with guidance from the Government of Alberta, and our participation in the Restrictions Exemption Program, we require guests who are 12 years of age and older to be vaccinated (at least 14 days ago) and those 18 years of age and older to provide their proof of vaccination along with photo ID. We ask guests to please arrive 30 minutes in advance of their showtime.
Sat. Dec 4th Matinee @ 3:00pm: Clifford the Big Red Dog (G)
Time & Location
Dec. 04, 3:00 p.m.
Jewel Theatre, 5010 50 Ave, Stettler, AB T0C 2L0, Canada
About
*Guests 12 years of age or older will need QR code proof of vaccination, or a negative Covid-19 test within the prior 72 hours in accordance with current AHS guidelines.
When middle-schooler Emily Elizabeth (Darby Camp) meets a magical animal rescuer (John Cleese) who gifts her a little, red puppy, she never anticipated waking up to find a giant ten-foot hound in her small New York City apartment. While her single mom (Sienna Guillory) is away for business, Emily and her fun but impulsive uncle Casey (Jack Whitehall) set out on an adventure that will keep you on the edge-of-your-seat as our heroes take a bite out of the Big Apple. Based on the beloved Scholastic book character, Clifford will teach the world how to love big! Rated G. Running time 97 minutes.