New Releases - Classics - Horror - Musicals - Westerns - TIFF - Concert FIlms - Cult Classics- Birthday Parties - FUNdraisers - Special Events - Conferences - Meetings - Venue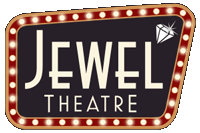 *The QR code will be the only valid proof of vaccination in Alberta. In accordance with guidance from the Government of Alberta, and our participation in the Restrictions Exemption Program, we require guests who are 12 years of age and older to be vaccinated (at least 14 days ago) and those 18 years of age and older to provide their proof of vaccination along with photo ID. We ask guests to please arrive 30 minutes in advance of their showtime.
Sat. Aug 28th @ 7:00pm: The Suicide Squad (14A)
Time & Location
Aug. 28, 7:00 p.m.
Stettler, 5010 50 Ave, Stettler, AB T0C 2L0, Canada
About
Supervillains Harley Quinn, Bloodsport, Peacemaker and a collection of nutty cons at Belle Reve prison join the super-secret, super-shady Task Force X as they are dropped off at the remote, enemy-infused island of Corto Maltese. Rated 14A. Running Time 132 minutes.