New Releases - Classics - Horror - Sports Events - Musicals - Westerns - TIFF - Concerts - Cult Classics- Birthday Parties - FUNdraisers - Special Events - Conferences - Meetings - Venue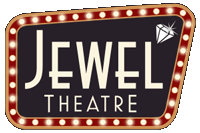 *The QR code will be the only valid proof of vaccination in Alberta. In accordance with guidance from the Government of Alberta, and our participation in the Restrictions Exemption Program, we require guests who are 12 years of age and older to be vaccinated (at least 14 days ago) and those 18 years of age and older to provide their proof of vaccination along with photo ID. A privately paid negative test within 72 hours of admission to the theatre is also acceptable. We ask guests to please arrive 30 minutes in advance of all showtimes.
Renegade Station Solid Gold Station Nights - Feb. 5, 2022
Time & Location
Feb. 05, 7:00 p.m.
Stettler, 5010 50 Ave, Stettler, AB T0C 2L0, Canada
About
Join us for an evening of solid gold classic country with local favourite Renegade Station. As the friends and quartet continue their musical journey together, they have become the "go to" group for numerous events across Alberta. Their harmonious energy is contagious and enjoyed by all who attend their events. "We just gelled as musicians and our voices harmonized so well together that we all just felt we needed to do more. So, we began recording some originals and some songs that were pitched by incredible writers to us," said Luanne. Some of their fan favourites are Along for the Ride, Don't Hold Your Breath, Who's Gonna Love me Tonight and Safe Harbour, all garnering radio charting plays. Don't miss this great opportunity to see them perform in their hometown! 
Early Bird Tickets are $30 until January 8th then $35. Jewel Theatre bar and kitchen will be open for the event. 
*You must show COVID QR code or a private pay negative test taken within 72 hours of the event.