New Releases - Classics - Horror - Musicals - Westerns - TIFF - Concert FIlms - Cult Classics- Birthday Parties - FUNdraisers - Special Events - Conferences - Meetings - Venue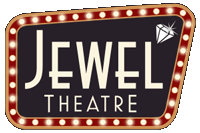 *The QR code will be the only valid proof of vaccination in Alberta. In accordance with guidance from the Government of Alberta, and our participation in the Restrictions Exemption Program, we require guests who are 12 years of age and older to be vaccinated (at least 14 days ago) and those 18 years of age and older to provide their proof of vaccination along with photo ID. We ask guests to please arrive 30 minutes in advance of their showtime.
Grease @ 7pm - One Showing Only!
Time & Location
Jun. 24, 7:00 p.m.
Stettler, 5010 50 Ave, Stettler, AB T0C 2L0, Canada
About
Dress up like your favourite character from Grease to enter the draw for a $50 Jewel Theatre Gift Card! A musical about teens in love in the 1950s. It's California 1958 and greaser Danny Zuko (John Travolta) and Australian Sandy Olsson (Olivia Newton-John) are in love. They spend time at the beach, and when they go back to school, what neither of them knows is that they both now attend Rydell High. Danny's the leader of the T-Birds, a group of black leather jacket-wearing greasers while Sandy hangs with the Pink Ladies, a group of pink-wearing girls led by Rizzo (Stockard Channing). When they clash at Rydell's first pep rally, Danny isn't the same Danny from the beach. They try to be like each other so they can be together.