New Releases - Classics - Horror - Sports Events - Musicals - Westerns - TIFF - Concerts - Cult Classics- Birthday Parties - FUNdraisers - Special Events - Conferences - Meetings - Venue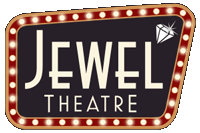 *The QR code will be the only valid proof of vaccination in Alberta. In accordance with guidance from the Government of Alberta, and our participation in the Restrictions Exemption Program, we require guests who are 12 years of age and older to be vaccinated (at least 14 days ago) and those 18 years of age and older to provide their proof of vaccination along with photo ID. A privately paid negative test within 72 hours of admission to the theatre is also acceptable. We ask guests to please arrive 30 minutes in advance of all showtimes.
Oilers Vs Flames January 22, 2022
Time & Location
Jan. 22, 7:00 p.m.
Stettler, 5010 50 Ave, Stettler, AB T0C 2L0, Canada
About
Watch the Edmonton Oilers take on the Calgary Flames on the Jewel Theatre BIG SCREEN on Saturday January 22nd Doors open at 7pm, game starts at 8pm. The First 100 people through the door get a FREE large popcorn sponsored by Stettler GM. The bar will be open with beer, hi-balls, Caesars, Gin Spritzers, and wine. Specials: Nacho Libre for $9.50; nachos made with tortilla chips, beef taco meat, tomatoes, onions, nacho cheese sauce, sour cream/salsa combo sauce  topped with jalapenos. All beer on special for $5.