New Releases - Classics - Horror - Musicals - Westerns - TIFF - Concert FIlms - Cult Classics- Birthday Parties - FUNdraisers - Special Events - Conferences - Meetings - Venue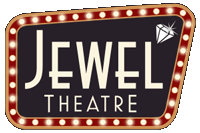 *The QR code will be the only valid proof of vaccination in Alberta. In accordance with guidance from the Government of Alberta, and our participation in the Restrictions Exemption Program, we require guests who are 12 years of age and older to be vaccinated (at least 14 days ago) and those 18 years of age and older to provide their proof of vaccination along with photo ID. We ask guests to please arrive 30 minutes in advance of their showtime.
Fri. Nov 19th @ 7:00pm: Venom: Let There Be Carnage (14A)
Time & Location
Nov. 19, 7:00 p.m.
Jewel Theatre, 5010 50 Ave, Stettler, AB T0C 2L0, Canada
About
*Guests 12 years of age or older will need proof of vaccination, a medical exemption letter or a negative Covid-19 test within the prior 72 hours in accordance with current AHS guidelines.
Eddie Brock is still struggling to coexist with the shape-shifting extraterrestrial Venom. When deranged serial killer Cletus Kasady also becomes host to an alien symbiote, Brock and Venom must put aside their differences to stop his reign of terror. Rated 14A for violence and frightening scenes. Running time 97 minutes.