New Releases - Classics - Horror - Musicals - Westerns - TIFF - Concert FIlms - Cult Classics- Birthday Parties - FUNdraisers - Special Events - Conferences - Meetings - Venue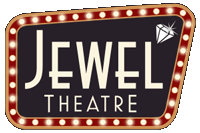 *The QR code will be the only valid proof of vaccination in Alberta. In accordance with guidance from the Government of Alberta, and our participation in the Restrictions Exemption Program, we require guests who are 12 years of age and older to be vaccinated (at least 14 days ago) and those 18 years of age and older to provide their proof of vaccination along with photo ID. We ask guests to please arrive 30 minutes in advance of their showtime.
Time & Location
Jun. 19, 2:00 p.m.
Jewel Theatre, 5010 50 Ave, Stettler, AB T0C 2L2, Canada
About
Surrounded by a small army of minions, we discover Gru (Steve Carell), planning the biggest heist in the history of the world. He is going to steal the moon. Armed with his arsenal of shrink rays, freeze rays, and battle-ready vehicles for land and air, he vanquishes all who stand in his way. Until the day he encounters the immense will of three little orphaned girls who look at him and see something that no one else has ever seen: a potential Dad. The world's greatest villain has just met his greatest challenge: three little girls named Margo (Miranda Cosgrove), Edith (Dana Gaier), and Agnes (Elsie Fisher).