New Releases - Classics - Horror - Musicals - Westerns - TIFF - Concert FIlms - Cult Classics- Birthday Parties - FUNdraisers - Special Events - Conferences - Meetings - Venue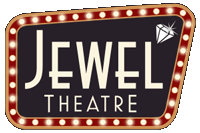 *The QR code will be the only valid proof of vaccination in Alberta. In accordance with guidance from the Government of Alberta, and our participation in the Restrictions Exemption Program, we require guests who are 12 years of age and older to be vaccinated (at least 14 days ago) and those 18 years of age and older to provide their proof of vaccination along with photo ID. We ask guests to please arrive 30 minutes in advance of their showtime.
Cheap Tue. Nov 2nd @ 7:00pm: Candyman (2021) (14A)
Time & Location
Nov. 02, 7:00 p.m.
Jewel Theatre, 5010 50 Ave, Stettler, AB T0C 2L0, Canada
About
*Guests 12 years of age or older will need proof of vaccination, a medical exemption letter or a negative Covid-19 test within the prior 72 hours in accordance with current AHS guidelines.
In present day, many years after the last of the Cabrini towers were torn down, Anthony and his partner move into a loft in the now gentrified Cabrini. A chance encounter with an old-timer exposes Anthony to the true story behind Candyman. Anxious to use these macabre details in his studio as fresh grist for paintings, he unknowingly opens a door to a complex past that unravels his own sanity and unleashes a terrifying wave of violence.